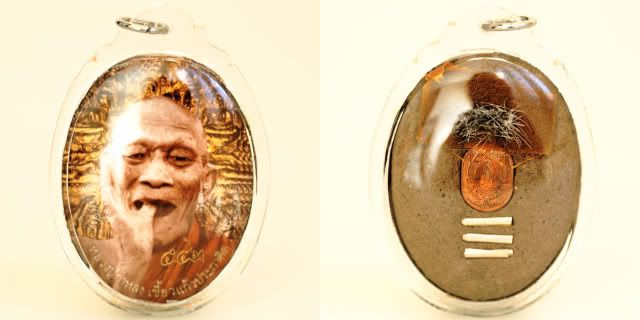 LP Garlong of Wat KowLam



Material:


1. Enamel
2. Nawaloha 9 kinds as gold, silver, copper etc.
3. Yants of LP Garlong and LP Suk at Wat Pak Khlong Makham Thao (mystic symbol)
4. Metal and Bronze in Phrachao Chai Won Man age (king of Cambodia)
5. TraKruts of LP Garlong and many popular monks in Thailand.


Year:

C.E. 2008 (B.E. 2551)


Build:

999 items.
This Locket is "Akhom Khiaokaeo" strong power to control spirit and bring luck.